Wire Mesh Conveyor Belt:
Mesh Belt
Flat Flex Belt:
Metal Conveyor Belt
Transport Package:
Standard Wooden
Specification:
1.2mm, 1.5mm, 1.6mm, 1.8mm wire,
Ladder conveyor belt are made of stainless steel wire of spring wire.Wire diameters varies from 0,9 until 3.2mm.Pitches from 4 mm until 22.23mm, and belt widths from 10 mm until 3 metre.We a big range of standard dimensions, but can make all the (non standard) dimensions too because of the multi adjustable production machinery.Belts executed with single loop (most common) or double looped edges for special occasions.
Flat flex belts can be made for straight conveyors and for curve conveyors.
Flat flex belts are normally driven by toothed sprockets, made of (stainless) steel or plastic.The number of teeth is free to choose and can be made for every new or existing conveyor.
This belts are often used in conveyors for the food industry for the production of:
-snacks            -fish                       -pizzas                   -vegetables            -bread
-pastry            -meat                     -candy                   - (small) potatoes
-biscuits          -chocolate             -nuts and fruits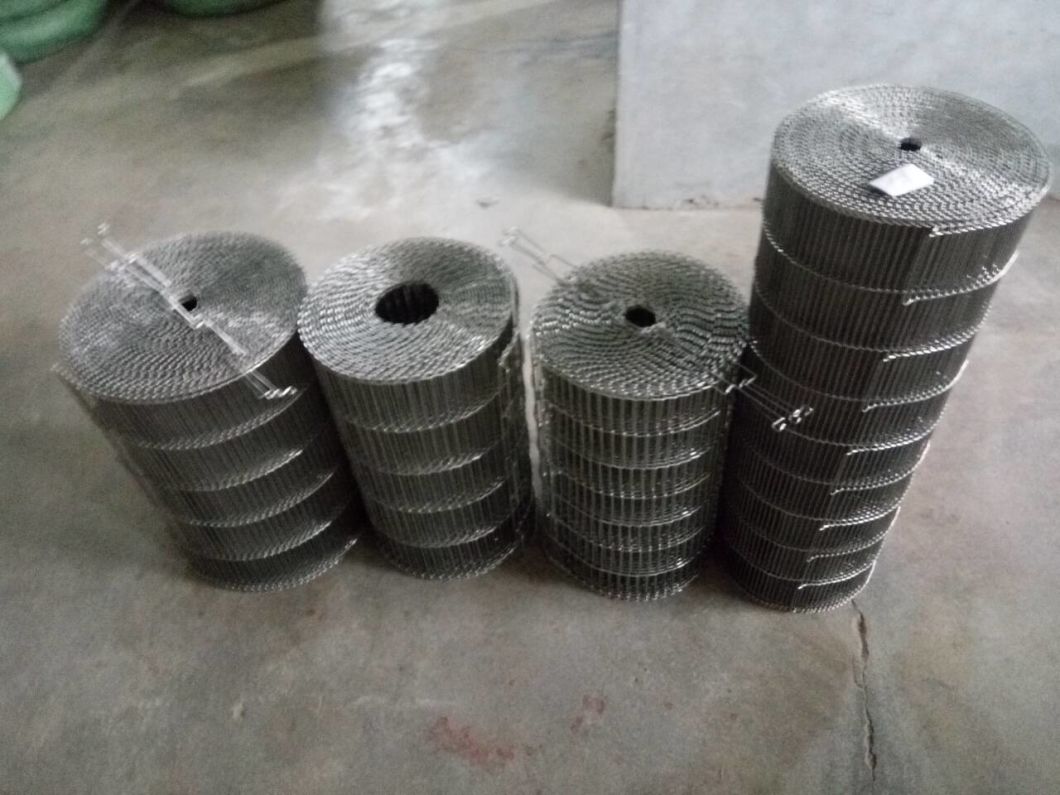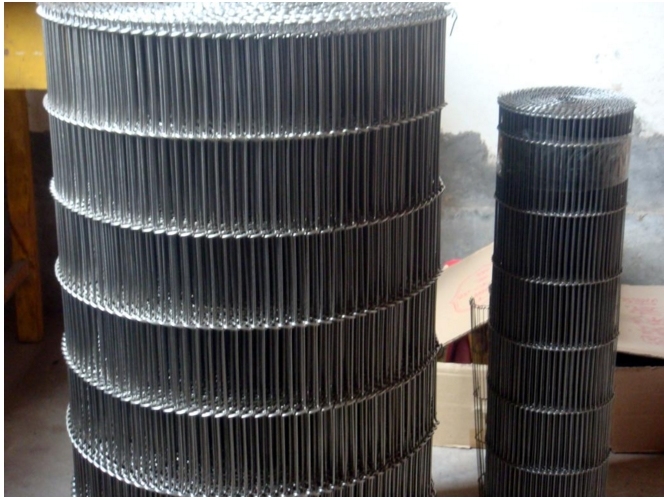 | | | | | | | |
| --- | --- | --- | --- | --- | --- | --- |
|                                        size  | material | typle | space *section | rod ptich(mm) | wire  dia | price(usd) |
| length20m xwid0.613m | ss304 | wings(4.5mm*2) | 67*9 | 10 | 1.6 | 27/meter |
| length20m x width0.613mm | ss304 | wings(9.5mm*2) | 85*7 | 14.5 | 2.5 | 28/meter |
| length20m xwid0.214mm | ss304 | wing5.5mm | 66.5*3 | 9.5 | 1.6 | 18/ meter |
H Frame Composite Forming Hydraulic Press
Forming Of Complex Parts,Pressure Composite Forming,Composite Forming Hydraulic,H Frame Composite Forming Hydraulic Press
Wuxi DALI Hydraulic Machinery Factory , https://www.hydraumatic.com