Recently, Shanghai Houyi Junjie International Logistics Development Co., Ltd. (hereinafter referred to as "Qianyi Junjie Logistics") has for the first time modified a manual block-removing wagon, which is equipped with an Allison automatic transmission to improve driving safety and start-up performance. And acceleration, improve operating efficiency and driving comfort, while effectively reducing vehicle maintenance costs.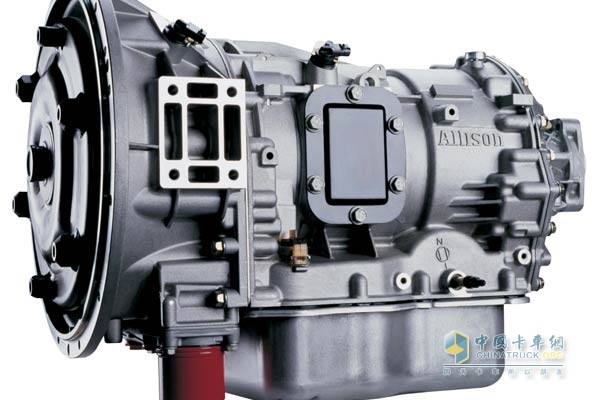 Allison automatic transmission
It is reported that the car refitted by Houyi Junjie Logistics is Futian FOTON BJ5089TQZ-F2 chassis equipped with Allison 1000 series automatic transmission. The wrecker used to transport luxury cars requires smooth and safe acceleration and excellent climbing performance. The Allison Transmission gives the vehicle easy control and a comfortable driving experience. The Allison transmission equipped wrecker has six forward gears, one reverse gear, input torque of 500N.m, and input power of 115kW, meeting these strict transportation requirements.
At present, there are more than 30 manual wreckers for the swashplate fleet of Houyijiejie Logistics, which are mainly used to provide door-to-door and long-distance transportation services for newly purchased luxury cars across the city. In general, when a wrecker is in operation, the driver often needs to drive for several hundred kilometers in a road with a lot of slopes and complicated slopes. A back and forth is usually two drivers out together, 24 hours of driving in order to complete the most efficient delivery tasks.
The driver responsible for driving this wrecker equipped with Allison transmissions has already had more than ten years of experience in driving long-distance hand-operated wreckers. He felt deeply about the advantages of the modified wrecker. "When it comes to traffic jams, driving an Allison fully automated gearbox is exceptionally easy. When climbing a hill, strong starting and accelerating performance will allow the vehicle to easily maintain high-speed, stable driving conditions."
According to Shi Guohua's introduction, he has run more than 4,000 kilometers (about 2,500 miles) in the past two weeks. It is particularly easy to drive with the Allison transmission's wrecker. "I feel that not only is the work intensity reduced a lot, but also the company has saved. Time and cost."
Allison's patented torque converter increases engine torque at start-up, providing excellent startability and acceleration. At the same time, Allison's Continuous Power TechnologyTM allows the power to be transmitted to the drive wheels more smoothly. The gears are automatically and accurately switched at the best timing, which improves driving efficiency and improves driving comfort and safety. Sex.
The team captain Qiao Jingchao said that the modified manual wrecker and the Allison automatic gearbox are designed to practice the company's commitment to providing high-efficiency and high-quality delivery services to customers. At the same time, it is also an important measure for the company to focus on reducing maintenance costs. .
Allison automatic transmissions use patented torque converters instead of dry clutches, which means that Allison transmissions require less maintenance than manual transmissions, and there is no need for clutch replacement, avoiding frequent trampling The clutch produces a situation where the power system wears. The replacement of oil and filter elements is the only routine maintenance of the gearbox, which greatly reduces maintenance costs due to inexperienced drivers.
Captain Joe said, "We look forward to using more Allison automatic transmission wreckers in the future. The Allison transmission helps the team to reduce maintenance costs to our predetermined target level, and at the same time, let us serve customers. Create more efficient services."
Gate valve is usually used for shutting off or connecting the medium flow but not recommended for throttling action.
Nominal pressure of brass gate valves 1.6MPa and medium temperature for metal seal is -20℃~150℃. When the Gate Valve is used for saturated steam, the pressure of the saturated steam should be≤0.6MPa.
Gate Valve
Gate Valve,Brass Gate Valve,Brass Lockable Gate Valve,Forged Brass Gate Valve
Ningbo Jiekelong Precision Manufacturing Co., Ltd. , http://www.jklvalve.com