On March 17, 2014, a number of 12m airport shuttles equipped with Yuchai's YC6J210 series passenger car engines were put into operation at the Sukarno International Airport in Jakarta, Indonesia.
Jakarta Sukarno International Airport is one of the world's busiest top ten airports and has an annual passenger flow of more than 18 million passengers. Previously purchased shuttle buses were mainly European and American brands. This time, the shuttle bus from China entered and proved China The quality of passenger cars and Yuchai engines has been recognized.
Indonesia is the country of all islands. The medium and long-distance transport is mainly based on flights. The demand for ferry buses is huge. At the same time, the demand for long-distance passenger cars on the island is also very obvious. Over the years, Yuchai has established a comprehensive marketing service network in the region, which has promoted the development of Yuchai in the Southeast Asian market.
Advantages of Stone Coated Roof Production Line: 1 a large number of savings of glue consumption, this device uses the encoder to accurately detect the walking position of the tile, after the tile is found, the spray gun automatically opens and turns off to wait for the next tile to open, so that when no tiles are not sprayed, the glue is saved.
2 increase the capacity of the drier to save energy and increase the speed of the ordinary baking mode, while we now use the transverse inlet and the incline in the drying way to increase the amount of baking, with seven waves of tiles to calculate the lateral drying Road which can hold 5 pieces of the long square to accommodate two pieces, at the same speed. The tiles stay longer in the drying way, and the drying is more thorough.
The 3 big angle conveyor conveyer sand is superior to the hoist. The lifespan of the hoist in the actual production is too short in the actual production. The average use of three months wear and tear is difficult to repair. The long service life of the large inclined conveyor belt is simple.
4. the newly improved pump flushing chain overcomes the shortcomings of the previous bottom glue spraying room for a long time and the chain is not easy to clean up.
5. water dust removal, spray room improvement, fog glue can be adsorbed on circulating water to avoid environmental pollution problems.
6. the induction sand bucket opens and closes when the tile is opened. Compared with the previous uninterrupted drift sand, the burden of the hoist is greatly reduced, and the lifespan of the lifter is prolonged.
7. automatic turning board reduces labor force and reduces labor intensity. Manual turnover of sand is easy to damage the board. Now automatic turning board improves product quality.
1)Roman type:
Length(mm)

Width(mm)

Thickness of the panel(mm)

Tiles/㎡(pcs)

1260

400

0.4&0.5

2.22

1500

1.85

1740

1.59
2)Classic type

Length(mm)

Width(mm)

Thickness of the panel(mm)

Tiles/㎡(pcs)

1170

420

0.4&0.5

2.30

1320

2.06

1530

1.77

1710

1.60
3)Aspirant type:

| | | | |
| --- | --- | --- | --- |
| Length(mm) | Width(mm) | Thickness of the panel(mm) | Tiles/㎡(pcs) |
| 1320 | 420 | 0.4&0.5 | 2.06 |
4)Wooden type

| | | | |
| --- | --- | --- | --- |
| Length(mm) | Width(mm) | Thickness of the panel(mm) | Tiles/㎡(pcs) |
| 1320 | 420 | 0.4&0.5 | 2.06 |
5)Flat metal type

| | | | |
| --- | --- | --- | --- |
| Length(mm) | Width(mm) | Thickness of the panel(mm) | Tiles/㎡(pcs) |
| 1320 | 420 | 0.4&0.5 | 2.06 |
6)Nosen type

Length(mm)

Width(mm)

Thickness of the panel(mm)

Tiles/㎡(pcs)

1170

420

0.4&0.5

2.30

1320

2.06

1500

1.84

1640

1.66
7)Strength type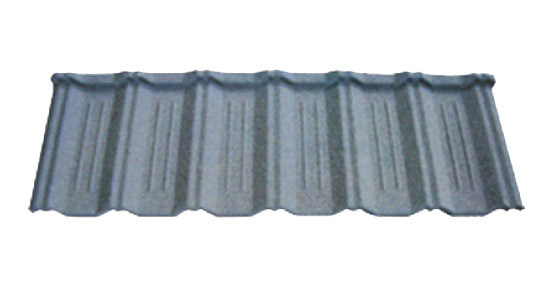 | | | | |
| --- | --- | --- | --- |
| Length(mm) | Width(mm) | Thickness of the panel(mm) | Tiles/㎡(pcs) |
| 1320 | 420 | 0.4&0.5 | 2.06 |
Stone Coated Roof Production Line
Stone Coated Roof Production Line,Stone Coated Roof Production Line Machine,Stone Coated Roof Tiles Production Line,Stone Coated Roofing Tile Making Machine
Cangzhou Feiyang Machiney Manufacturing Co., Ltd. , http://www.coldformingmachines.com